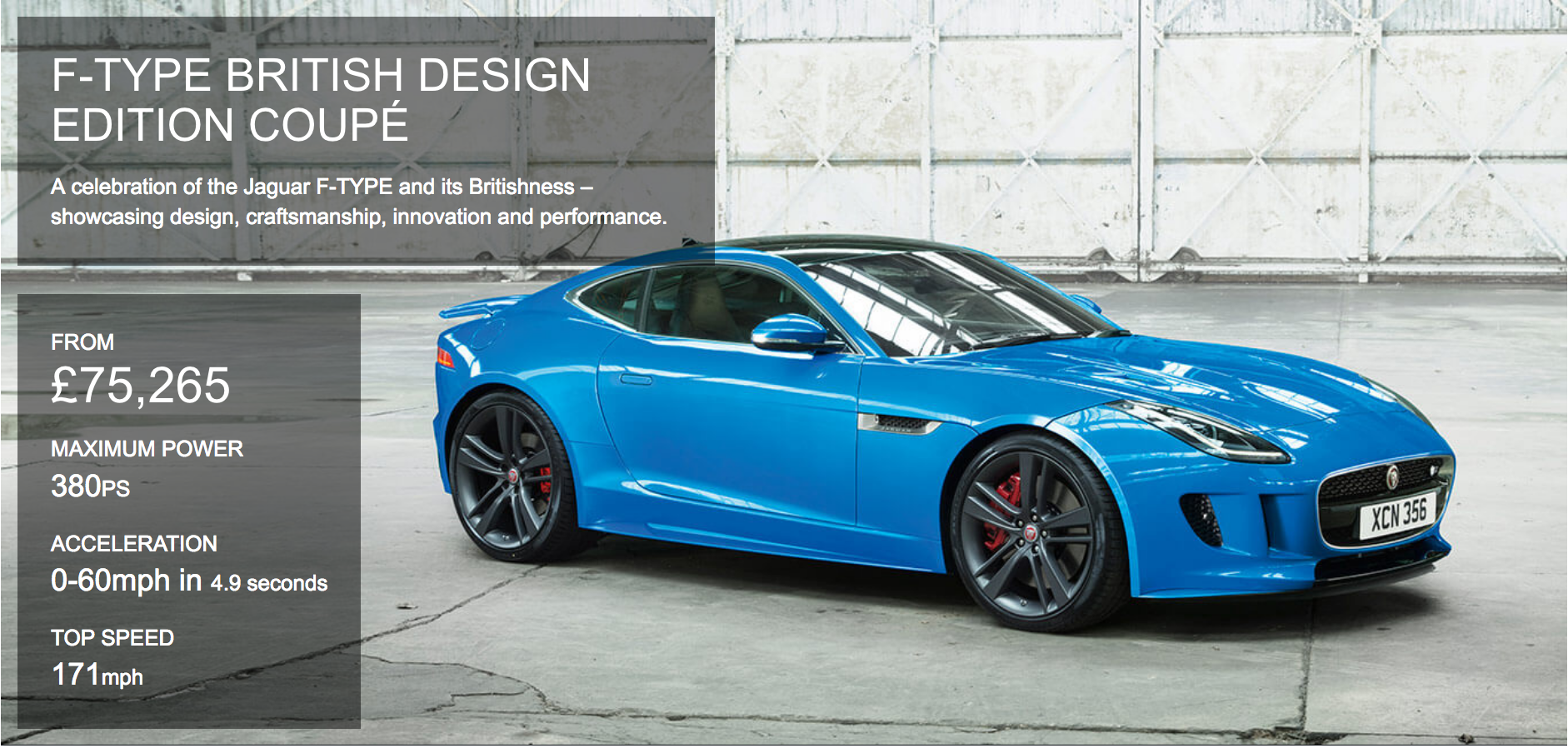 Unique inside and out with subtle Union Flag detailing, British Design Edition combines the sophisticated driving technologies of F-TYPE S with many performance-inspired features of F-TYPE R. Available in All Wheel Drive automatic transmission, this special F-TYPE delivers Jaguar's exhilarating power, state-of-the-art handling and cutting-edge technology.
CONNECTED DRIVING
Featuring an increased range of sophisticated driving technologies. British Design Edition includes Super Performance Brakes, Sports Suspension with Adaptive Dynamics, a Limited Slip Differential, and Configurable Dynamic Mode with Dynamic-i display. Whether it's a long journey or a quick trip across town, British Design Edition is always a joy to drive.
DETAILS MAKE THE DIFFERENCE
Nestled alongside the unique 'S' badge embossed into the Premium Leather seats of this F‑TYPE you will find a small but significant addition – a Union Flag. This is one of a number of subtle enhancements to the design of this F‑TYPE that you will discover throughout British Design Edition.
SUPER PERFORMANCE BRAKES
The Jaguar Super Performance Braking System with Red calipers provides supreme stopping power and a hint of style. It features 380mm front and 376mm rear discs. Black calipers are optional.

SEE THE F-TYPE BRITISH DESIGN EDITION IN ACTION
VIEW F‑TYPE BRITISH DESIGN EDITION OFFER
This model celebrates F‑TYPE's British character, but its unique personality is up to you.
VIEW OFFER